Business Class Web Hosting on Business Class Servers!
We take web hosting very seriously. Get one of the fastest and most reliable web servers on the Internet. Our server solutions are:
Expandable
Scalable
Robust
Flexible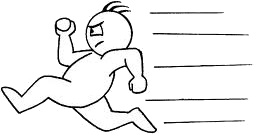 Our servers are among the fastest in the industry. Unlike many other web hosting companies, we do not over task our servers with more customers than it can handle.

Bottom line - White Cap Solutions uses the most advanced technology because speed and reliability are paramount and we recognize that your website must be fast and available.
Our web servers are reliable. Our servers have been running 24 hours per day since 2005 with virtually no downtime. Check out this independent monitoring site to see for yourself.
Let us host your website and downtime will be one less thing you have to be concerned about.